Hedgehog Class (Year 3) 2022 - 2023
Dear Parents and Carers,
Welcome to the class page for Hedgehog Class.
Here you will find all of the exciting and wonderful things that your child will be learning during their time in Year 3. If you have any questions, please use Class Dojo or speak to a member of our team at drop off/ pick up.
Thank you,
Miss Jervis and Mrs Sumner.
We have two English lessons a day; a reading lesson and a writing lesson.
Reading:
In reading this half term, we will be focusing on the Disney movie 'Up' before moving onto the book 'Illustrated Atlas of Britain and Ireland' by Struan Reid.
'Take a tour of the British Isles with this stylish, fact-filled atlas. Lively illustrations and colourful picture maps allow you to explore famous landmarks, towns and cities, wildlife, customs and history along the way.'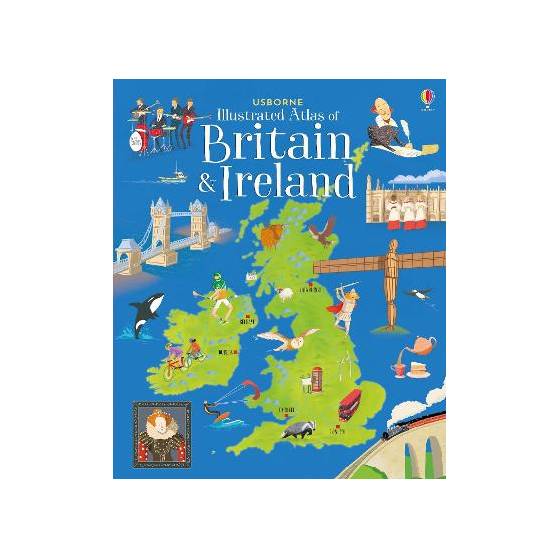 We will be using our different VIPERS skills: Vocabulary, Infer, Predict, Explain, Retrieve and Summarise to improve our understanding of what we read.'
Writing:
In writing this half term, we will be looking at the book 'Journey' by Aaron Becker.
'Aaron Becker's stunning, wordless picture book debut about self-determination and unexpected friendship follows a little girl who draws a magic door on her bedroom wall. Through it she escapes into a world where wonder, adventure and danger abound. Red marker pen in hand, she creates a boat, a balloon and a flying carpet which carry her on a spectacular journey ... who knows where? When she is captured by a sinister emperor, only an act of tremendous courage and kindness can set her free. Can it also guide her home and to happiness? In this exquisitely illustrated book, an ordinary child is launched on an extraordinary, magical journey towards her greatest and most rewarding adventure of all...'
In our writing lessons, your child will have the opportunity to show off their creative flare and write for different purposes across the year. Writing in different styles will enable your child to become a better communicator and reader.
'Reading for Pleasure' has great amounts of benefits for your child. In Year 3, we ensure your child has time to read for pleasure and each day, we set time aside to read our class book for pleasure. In class, we are reading 'The House With a Clock in It's Walls' by John Bellairs
Benefits of 'reading for pleasure':
Inspires imagination and creativity.
Enrinches cultural awareness and understanding.
Increases empathy and improves relationships with others.
Lifts well-being levels and improves mood.
Improves progress in vocabulary, spelllings and even maths.
Encourages children to take a screen break.
In maths this half term, our topics are mass and capacity and fractions.
During our maths topics, there is a large focus within TimesTables. We will, therefore, be building on our times table knowledge as we will be using this to help us solve our maths problems.
Children will have ongoing access to their TT Rockstars logins at home. I will set your child specific times tables for them to practice. Please ensure that your child is practising them at home as it is very beneficial for their learning.
If you have misplaced your child's login, please drop me a message on Dojo and I will resend for you.
Our topic this half term is 'Light'. We will be looking at what light and dark is, marvellous mirrors, shadows and how to make sure we protect our eyes from the sun.
Your child will begin to learn a new language during their time in Year 3, and that language is French! This half term, we will be learning the names of delicious fruits and how to have discussions about eating healthy.

In Geography this term, we are learning all about rivers. We will be looking at all the different features of a river and looking for these features in the rivers all aound the UK. Your child will also be creating their own rivers, which will allow them to really become involved within their river learning.
Your child will have a music lesson each week where they will learn to play and explore their musical abilities. This half term we will be look at skeleton dances and songs to teach the children about the human body. Percussion instruments will be used to improvise, create word rhythms and to build a final skeleton dance.
We will also look at singing in French! Un, deux, trois and away we go to enhance our language learning through songs. Children will be using their French knowledge as they play lively singing games.

Your child will have 2 PE lessons each week. Their days this half term are Mondays and Wednesday. Please ensure they come into school in their PE kit on these days. This half term we will be developing your child's running skills as well as their jumping and throwing skills.
Mondays- Each Monday, your child will be given 10 spellings to learn over the course of the week. They will complete a spelling test each Friday, and, if they receive a mark of 10/10, they will get a Dojo point. They will have opportunities to learn their spellings each morning in class, however, extra practice at home is essential.
Thursdays- Each Thursday, your child will be given either maths or English homework (alternating weeks). Homework is expected to be in the following Tuesday via the portfolio section of our class Dojo page. Children who have completed their homework on time will be given a Dojo point.
Every day- Your child should read as often as possible when not in school and this should be logged via the Go-Read app, if you can not access this, simply write on a scarp piece of paper the name of the book your child has read aand the pages they have read and we can log this for you.
Please note: I will often upload additional activities and links for your child to support their learning at home, however this is not specific homework, this is just a little extra for them. For example, I may upload interactive links to games that I know they will like.
Other useful links:
Please see below links to useful websites for your child to use when they are at home. I will be adding to the list throughout the course of the year so please make sure you check for updated links.
Oxford Owl - Linked to our phonics Read, Write Inc programme https://home.oxfordowl.co.uk/reading/free-ebooks/
Story Nory - A range of stories by classic authors as well as poems musicals and fairytales. https://www.storynory.com/archives/classic-authors
Story Berries- Read along with audio clips. https://www.storyberries.com
Monkey Pen- Free downloadable children's books in PDF format. https://monkeypen.com/pages/free-childrens-books
Free Children's Stories- https://www.freechildrenstories.com
Keeping Safe Online- www.esafety.gov.au/kids
Newsround is a very good outlet for your child to watch each day to gain a wider understanding of what is happening not only in our country, but the rest of the world.
Files to Download
Hedgehog Class (Year 3): News items
Hedgehog Class (Year 3): Gallery items
Hedgehog Class (Year 3): Calendar items
There are no Calendar items to display