Badger Class (Year 6) 2023 - 2024
Dear Parents and Carers,
Welcome to the class page for Badger Class.
Here you will find all of the exciting and wonderful things that your child will be learning during their time in Year 6. If you have any questions, please use Class Dojo or speak to a member of our team at drop off/ pick up.
Thank you
Autumn 2
In English this half term, we will be looking at the book 'The Place for Me: Stories about the Windrush Generation' by K.N. Chimbiri
Explore the lives of the Windrush generation in this full-colour anthology. With a foreword from Baroness Floella Benjamin, DBE. This book presents 12 moving tales of sacrifice and bravery, inspired by first-hand accounts of the Windrush generation.
Home ain't jus' where you live. Home is your heart an' yer history.
Each inspiring story helps to bring the real experience of Black British people into focus. Produced in partnership with Black Cultural Archives to honour the Windrush generation. Includes ten photo-packed fact sections.
In our writing lessons, your child will have the opportunity to show off their creative flare and write for different purposes across the year. Writing in different styles will enable your child to become a better communicator and reader.
In reading this half term, we will be delving into the text, 'The Jungle Book' by Rudyard Kipling. We will be looking at how 'old English' was used in 1894. At first, we will be looking at a Literacy Compan text called 'Martha's Suitcase' where we'll be looking at a non-fiction text linked to animals and their habitats. We shall be focussing on skills such as:
Draw inferences (inferring characters' feelings, thoughts and motives from their actions) and justify with evidence

Make comparisons

Evaluate language choice from the author
We will be using our different VIPERS skills: Vocabulary, Infer, Predict, Explain, Retrieve and Summarise to improve our understanding of what we read.'
'Reading for Pleasure' has great amounts of benefits for your child. In Year 6, we ensure your child has time to read for pleasure and each day, we set time aside to read our class book for pleasure.
Benefits of 'reading for pleasure':
Inspires imagination and creativity.
Enrinches cultural awareness and understanding.
Increases empathy and improves relationships with others.
Lifts well-being levels and improves mood.
Improves progress in vocabulary, spelllings and even maths.
Encourages children to take a screen break.
Read with your child every day even if it is just 2 minutes- this can make all the difference.
Record in their reading diaries to ensure that your child is receiving their stamp for their book from the vending machine, or reading buddy.

You could ask your child about what they think might happen next in the story, how do they think the character is feeling, who is the author and what do they do.
In maths this half term, we will be covering the topic of Fractions. During the math unit on fractions, students delve into fractions in mathematics. They learn to add, subtract, multiply, and divide fractions, along with mixed numbers. They explore equivalent fractions, simplification, and ordering. Problem-solving and real-world applications help develop a deeper understanding of fractions, preparing them for more advanced math concepts.
During our maths topics, there is a large focus within TimesTables. We will, therefore, be building on our times table knowledge as we will be using this to help us solve our maths problems.
Children will have ongoing access to their TT Rockstars logins at home. I will set your child specific times tables for them to practice. Please ensure that your child is practising them at home as it is very beneficial for their learning.
If you have misplaced your child's login, please drop me a message on Dojo and I will resend for you.
This half term in science we are going to look topic, Living things and their Habitats. The unit builds on the previous content by introducing pupils to the importance of classification, including an introduction to the term kingdom, the five kingdoms of all living things (bacteria, protists, animals, plants and fungi); vertebrates (reptiles, fish, amphibians, birds and mammals) and their similarities and differences; invertebrates; and ways of splitting these large groups into smaller groups e.g. mammals can be divided into three groups according to how their young develop: placental (live/ fully formed babies at birth); marsupial (pouched); and monotreme (egg laying) mammals.
Your child has learnt a new language during their time in Year 5, and that language is French! This half term, we will be going back right to the start to look back at all our learning throughout the year. We are also going to make sure our pronunciation is 'belle' ready for Year 6!
In History this half term, we are learning all about The World Wars! Teaching the unit called "The World Wars" is an essential and enlightening journey through the tumultuous chapters of human history that were World War I and World War II. This unit serves as a window into the complex web of political, social, and economic factors that led to these global conflicts. Delving into World War I, students will explore the intricate alliances and triggers that ignited the Great War, examining the devastating toll it took on societies and nations worldwide. Moving forward to World War II, the unit provides a profound understanding of the rise of totalitarian regimes, the Holocaust, and the monumental battles that reshaped the world. It is a poignant opportunity for students to not only grasp the significance of these wars but also to appreciate the enduring lessons they offer in diplomacy, human resilience, and the imperative of working towards lasting peace.
Your child will have a music lesson each week where they will learn to play and explore their musical abilities. This half term we will be looking at Ancient Worlds. The children will explore Ancient Greece with music inspired by Theseus, Orpheus and Echo.
We will also look at singing Food and Drink! They will be serving up a feast of chants, songs and performances. Composing word rhythms, singing a round, and creating musical recipies!

Your child will have 2 PE lessons each week. Their days this half term are Tuesday and Wednesday. Please ensure they come into school in their PE kit on these days. This half term we will be developing your child's orienteering skills as well as learning how to play rounders!
Mondays- Each Monday, your child will be given 10 spellings to learn over the course of the week. They will complete a spelling test each Friday, and, if they receive a mark of 10/10, they will get a Dojo point. They will have opportunities to learn their spellings each morning in class, however, extra practice at home is essential.
Thursdays- Each Thursday, your child will be given either maths or English homework (alternating weeks). Homework is expected to be in the following Tuesday via the portfolio section of our class Dojo page. Children who have completed their homework on time will be given a Dojo point.
Every day- Your child should read as often as possible when not in school and this should be logged via the Go-Read app, if you can not access this, simply write on a scarp piece of paper the name of the book your child has read aand the pages they have read and we can log this for you.
Please note: I will often upload additional activities and links for your child to support their learning at home, however this is not specific homework, this is just a little extra for them. For example, I may upload interactive links to games that I know they will like.
Other useful links:
Please see below links to useful websites for your child to use when they are at home. I will be adding to the list throughout the course of the year so please make sure you check for updated links.
Oxford Owl - Linked to our phonics Read, Write Inc programme https://home.oxfordowl.co.uk/reading/free-ebooks/
Story Nory - A range of stories by classic authors as well as poems musicals and fairytales. https://www.storynory.com/archives/classic-authors
Story Berries- Read along with audio clips. https://www.storyberries.com
Monkey Pen- Free downloadable children's books in PDF format. https://monkeypen.com/pages/free-childrens-books
Free Children's Stories- https://www.freechildrenstories.com
Keeping Safe Online- www.esafety.gov.au/kids
Topmarks- A great way for children to practise many of their maths skills https://www.topmarks.co.uk/Search.aspx?Subject=16&AgeGroup=3
Newsround is a very good outlet for your child to watch each day to gain a wider understanding of what is happening not only in our country, but the rest of the world. We will be watching newsround every afternoon in class.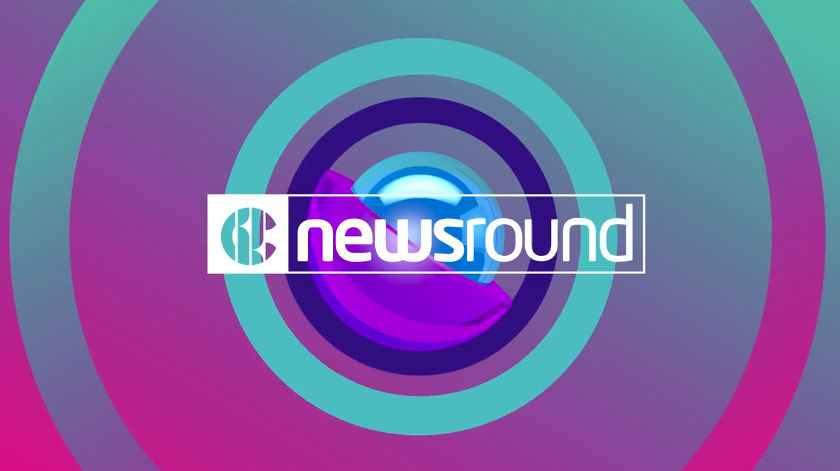 Files to Download
Badger Class (Year 6): News items
Badger Class (Year 6): Gallery items
There are no Gallery items to display
Badger Class (Year 6): Calendar items