Key Stage 2 - Badger Class (Year 6) 2021 - 2022
Mr Baxendale
Mr Lambert
Mrs Mason
Welcome to Badgers
Here are the spellings for wc: 06.09.2021
English: Autumn 1
Star of Fear, Star of Hope is a fantastic text to begin the year with as it links perfectly with our History unit: The World Wars. Over the next 6 weeks, year 6 will be delving deep into this fabulous book and they will develop their existing English skills as well as developing new ones. Here below are the targets for this upcoming English unit.
Mastery Keys: These are the different skills your children will display throughout their writing in this unit of work.
Use relative clauses beginning with who, which, where, when, whose, that or an omitted relative pronoun

Adverbs to indicate degrees of possibility

Use a wider range of devices to build cohesion across paragraphs

Link ideas using tense choices
Maths - Autumn 1
To begin the academic year, year 6 will be covering Place Value.
Place value is the first mathematics unit in Year 6. The place value mats below show some of the expectations in this area of mathematics for Year 5 and 6.
It is very important the children are secure in this area of maths because having great confidence in knowing and working with whole and decimals numbers underpins lots of other areas of mathematics.
Science - Animals Including Humans
Children will build on their knowledge and understanding of different systems within the body. They will research the parts and functions of the circulatory system. They will focus on how nutrients are transported around the human body. Children will explore how a healthy lifestyle supports the body to function and how different types of drugs affect the body.
Topic - History
This term, we are going to delve into the exciting topic called, 'The World Wars'. We will begin in chronological order: World War 1. We will be looking into how this war was started and what unfolded in the year 1914 to 1919 and how the UK was impacted throughout. Additionally, we shall be linking our English unit and furthering our English skills with some cross-curricular writing opportunities.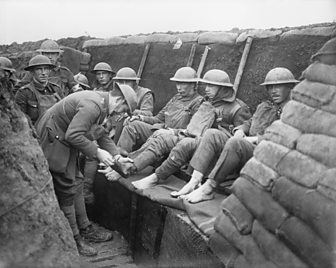 PE
For this half term, our PE day is a THURSDAY and our focus will be hockey.
Remember, on your PE day, you should come to school wearing your PE kit for the entire day. As our PE sessions will be outside, we recommend that you wear a suitable outdoor PE kit.
Files to Download
Key Stage 2 - Badger Class (Year 6): News items
There are no News items to display
Key Stage 2 - Badger Class (Year 6): Gallery items
There are no Gallery items to display
Key Stage 2 - Badger Class (Year 6): Calendar items
There are no Calendar items to display