Key Stage 1 - Damson (Year 2) 2019 - 2020
Mrs Edwards
Miss Harrison
Miss Nicholls
Welcome to Damson Home Learning Page
I hope that you are enjoying the activities and games that I post on here. Don't forget to upload all the work you do on the classroom dojo. I'm super impressed with all your home learning so far and lots of children received a certificate last week.
Damson Home Learning Time Table

| | | | | | | | | |
| --- | --- | --- | --- | --- | --- | --- | --- | --- |
| M | Spelling/Phonics | B | Maths | B | English | B | PE | Read |
| T | Spelling/Phonics | R | Maths | R | English | R | Geography | Read |
| W | Spelling/Phonics | E | Maths | E | English | E | Science | Read |
| T | Spelling/Phonics | A | Maths | A | English | A | History | Read |
| F | Spelling/Phonics | K | maths | K | English | K | Art/DT | Read |
I've created this little time table to help organise your day. Each lesson is in the portfolios or on the class dojo page. Keep using the R, W, I phonics lessons on youtube daily and practising your weekly spellings. You have all got the common exception words to learn in your home learning packs too. Maths and English activities are set daily in the dojo classroom too or you can use the websites recommended on here. Lessons are short and fun and please try to read every day if you can. Thank you
Below is the BBC Bitesize programme who have created English, maths and topic lessons for you. Wow!
https://www.bbc.co.uk/bitesize/tags/z7s22sg/year-2-lessons/1
Click on the link above and it will take you straight to Year Two lessons. It would be great if you upload any work and photographs into your portfolio in the classroom dojo. As well as the activities on here there are daily activities set for you on the dojo classroom page.
The lessons are all ones that we have completed already so it's practise and shouldn't be too tricky. If you do have a problem then just send me a message on the dojo.
https://classroom.thenational.academy/subjects-by-year/year-2 This is a great online learning school that the government have set up. This link will take you straight to year 2 lessons page.
Keep uploading all your super work into your portfolios on the dojo and you will earn yourself stickers and a certificate. Challenge yourselves to get as many as you can this week.
Spellings
This weeks spellings: 'j' that sounds like 'ge', 'dge'
ledge, hedge, page, cage, badge, bridge, knowledge, carriage, forge, manage
To practise these you could use rainbow writing, or write them in a pyramid, practise them in a sentence or find them in your reading books.
Times tables
You have all been given a link and invited to join in the times tables rock stars challenge game on line. It practises times tables whilst having lots of fun!!
Don't forget to keep practising your times tables including the division facts. 2's, 5's, 10's and 3's.
You could sing them, write them out as fast as you can, make a game with them or even get someone in your house to test you. The websites below will help you to practise these.
https://www.timestables.co.uk/
https://www.topmarks.co.uk/maths-games/hit-the-button
https://www.bbc.co.uk/teach/supermovers/ks1-maths-the-2-times-table-with-bridget-the-lioness/zrrx92p
https://www.bbc.co.uk/teach/supermovers/ks1-maths-the-5-times-table/zhbm47h
https://www.bbc.co.uk/teach/supermovers/ks1-maths-the-10-times-table-with-webster-the-spider/zm32cqt
Maths
This week in maths we will look at fractions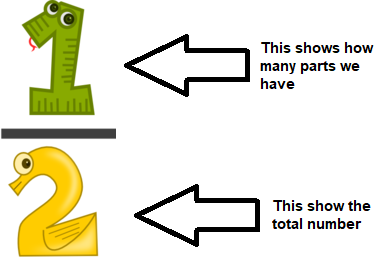 These websites will help practise fractions:
http://www.snappymaths.com/counting/fractions/interactive/halfquartersimm/halfquartersimm.htm
https://www.bbc.co.uk/bitesize/topics/z3rbg82
http://www.maths-games.org/fraction-games.html Lots of different fraction games for you to choose.
https://www.themathsfactor.com/schools/
This is a link for Carol Vorderman's maths classes. They are daily free maths lessons for all year groups and well worth joining. Let me know how you get on using the classroom dojo.
https://www.topmarks.co.uk/maths-games/daily10 This is a great game to play to warm up your brains ready for maths.
Number bonds to 10, 20 and 100
https://www.topmarks.co.uk/maths-games/hit-the-button
Phonics
https://www.youtube.com/channel/UCo7fbLgY2oA_cFCIg9GdxtQ This is a link that will take you too daily phonics lessons ran by read, write, inc which is the same programme that we use daily in school. You can pick the set of sounds that you are learning and then listen to the online teachers. This would be really great to do each day. They are only 15 minutes.
Reading
https://schoolreadinglist.co.uk/reading-lists-for-ks1-school-pupils/suggested-reading-list-year-2-pupils-ks1-age-6-7/This link takes you to the top 100 books to read in year two. We have read lots of these in class as we started the challenge before we broke up. This weeks's book from the list to read is:
https://www.youtube.com/watch?v=IN4k7vfEY8c Listen to 'The Bear and the Piano' by David Litchfield
Other Reading websites
https://home.oxfordowl.co.uk/books/
https://www.storylineonline.net/ Great free resource with activities to support learning.
https://www.freechildrenstories.com/ another great reading resource with ideas
Science
This week in science you can get out and about and discover all the different trees around you. Remember how important they are to our lives.
How many different trees can you find? Why are thier barks different? Why are they important? What do they do?
Don't forget to send all your photos to the class dojo or face book so I can see how well you've done and how much fun you've had!!
Have a great week everyone and stay safe
Key Stage 1 - Damson (Year 2): News items
There are no News items to display
Key Stage 1 - Damson (Year 2): Gallery items
There are no Gallery items to display
Key Stage 1 - Damson (Year 2): Calendar items
There are no Calendar items to display